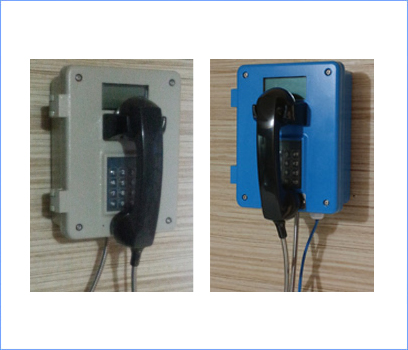 Introduction
Weatherproof VOIP Telephone is designed for voice communication in harsh & hostile environment where reliability, efficiency and safety are of prime importance. The VOIP phone is an internet based voice network DISPLAY phone terminal supporting power supply via Ethernet (with external power as an option).

The phone adopts multiple voice control protocols and voice compression coding methods to directly convert analog voice into IP packet for LAN or internet transport, thus effectively using existing bandwidth to provide PSTN quality voice service. It can adopt the latest Ethernet Power Supply Technology to not only save user investments, simplifying network deployment, but also provide centralized power management.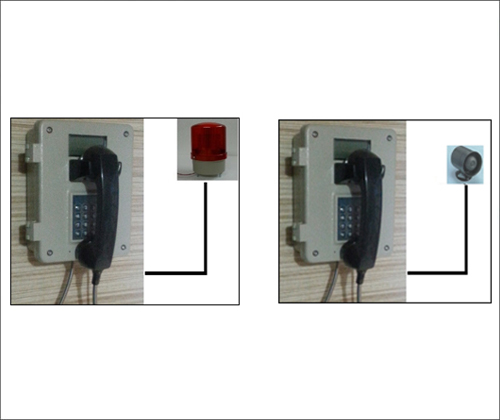 Key Features :
 Degree of Protection: IP 66 (weatherproof protected)
 Application: Suitable for use in both indoor & outdoor areas
 Mounting: Wall / column / structural mountable
 Enclosure Material: Aluminum alloy (LM6)
 Handset material: ABS Handset cord: Stainless steel spiral cord
 Built in Ringer, which provides loud penetrating calling signal
 Display: LCD display – 2 Lines x 16 characters
 Push Button Dial Keypad, which is Robust & Weather resistant
 Large and visible, push button type keypad for faster dialing of numbers. No. of keys (TOTAL 16 KEYS): Digit 0 to 9, * , #, Redial, Hold, Mute, Transfer.
 Hook Switch: Non – movable, magnetically operated hook switch in ABS
 Power Supply: Ethernet Power supply or POE
 Cabling: RJ45 port
 Data features: Static / Dynamic WAN-IP Addressing PPPoE – (Point–to–Point Protocol over Ethernet)
 Color: RAL 7032 shade, powder coating
 Mounting Brackets for mounting on Metallic structure
 External Canopy in FIBRE for extra protection
 Dimension of the phone: 239 X 178 X 175 mm (H X W X D)
 Weight of the phone: 2.8 Kg.
 The External Flasher / External Hooter can also be connected to the above VOIP Phone through interface.